Forms
Patient Registration
Adult Medical History 
Pediatric Medical History
Vaccine Management Patient Eligibility Screening
Consent to Treat & Office Policy
Authorization for Release of Medical Information TO Westford Family Medicine
Authorization to Release Medical Information FROM Westford Family Medicine
Notice of Privacy Practices
Lowell General Hospital conveniently offers outpatient services at many locations in and around the Greater Lowell area. Please click the link below for a full list of locations and services provided.
Patient Service Centers // Lowell General Hospital
Insurance & Billing
BILLING POLICIES
Thank you for entrusting us with your care as we strive to serve you as personally and efficiently as possible. To meet this goal, we need your assistance. Please inform us immediately of any changes with your insurance plan or medical coverage. We will need a copy of the insurance card and effective date in order to properly bill for services.
CO-PAYMENTS
If your insurance requires a co-payment, it is due at the time of your visit. It is not our policy to bill for co-payments. For your convenience, we accept MasterCard and Visa, cash, checks and debit cards.
DEDUCTIBLES
If you know you have a deductible, payment is due at the time of your visit. If you do not know your deductible, please call your insurance company.
Statements will be sent to address any balances not covered by your insurance plan, e.g. co-insurances, or other non-covered charges, and are due upon receipt.
OVERDUE PAYMENTS
If you have an overdue balance, please remit payment immediately to avoid further billing charges and collection efforts. You may not be able to schedule an office visit, except in an emergency, if you have a payment due which has not been addressed. Any balances greater than ninety (90) days in arrears will be turned over to a collection agency if not addressed. Payments can be made over the phone with a credit or debit card.
We accept most insurance plans including the following. If you do not see your plan listed, please call our office for confirmation that we accept your insurance.
| | |
| --- | --- |
| Aetna | Blue Cross/Blue Shield of Massachusetts |
| Cigna | Commonwealth Care Alliance |
| Commonwealth Indemnity | Coventry |
| Fallon Wellforce | Harvard Pilgrim |
| Health Plans Inc. | Medicare |
| Medicaid | MultiPlans, Inc |
| Tricare North Region | Tufts Health Plan |
| United Healthcare | Unicare |
Please contact our billing department with any questions at 978-942-2230.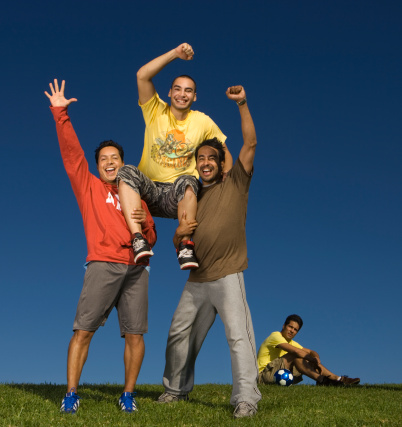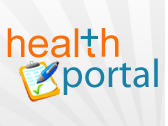 ECW Patient Portal – Contact your Primary Care Physician online.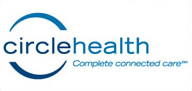 Access your Lowell General Hospital and Primary Care medical information.
How do I leave a message for the provider to call me back?
If you have a medical question that our clinical staff cannot answer and does not require an office visit, we will be happy to take a telephone message for the provider.  We will ask you to provide as much information as possible, in order for the provider to best be prepared to respond. We try to return non-urgent phone calls on the same day.
Can I schedule a same day appointment with your office?
Yes. Each day we set aside same day sick appointments. If we do not have a time that works with your schedule, we can get you in the next day for non-emergency situations. Please be aware that you may need to schedule a same day appointment with any one of our providers based on availability.
What is your cancellation policy?
Your scheduled appointment is a time that is reserved specifically for you.  If you are unable to keep your appointment, please let us know 24 hours in advance. For new patient appointments and physicals that are cancelled with less than 24 hour notice there is a $50 fee. For follow-up appointments cancelled with less than 24 hour notice there is a $25 fee.
What if I am not Feeling well After Hours or during the weekend?
For life-threatening emergencies please call 9-1-1. Before going to the Emergency Room, please call our office as we may have same day sick appointments or are able to help you over the phone.
Need help with paying for prescription drug cost? Use the attached guide for a list of resources that can help lower the cost of your medications. Prescription Drug Cost Resources
---
Circle Health has Four Urgent Care Centers conveniently located in the Merrimack Valley.
All locations serve children, adolescents, and adults.
Circle Health Urgent Care – Dracut
9 Loon Hill Road
Dracut, MA 01826
PHONE 978-459-2273
HOURS
Monday – Sunday, 8:00am-8:00pm
Circle Health Urgent Care – Westford
198 Littleton Road
Westford, MA 01886
PHONE 978-323-0302
HOURS
Monday – Sunday, 8:00am-8:00pm
Circle Health Urgent Care – Billerica
Treble Cove Plaza, 199 Treble Cove Road
North Billerica, MA 01862
PHONE 978-323-2850
HOURS
Monday – Sunday, 8:00am-8:00pm
Circle Health Urgent Care – Tewksbury
1574 Main Street
Tewksbury, MA 01876
PHONE 978-323-5945
HOURS
Monday – Sunday, 8:00am-8:00pm